Everything to date has been tearing stuff out for inspection and replacement. All necessary and interesting but I hit a snag with the last few controls on the panel so I decided to work on some cosmetics.
The piano keys are a trademark feature of the 120/140/170 family. The 6 switches protrude through the panel and some designer went a bit art deco with them. I'm keeping them (of course) so they had to be smartened up. This restored Cessna 140 has them aong the bottom of this photo.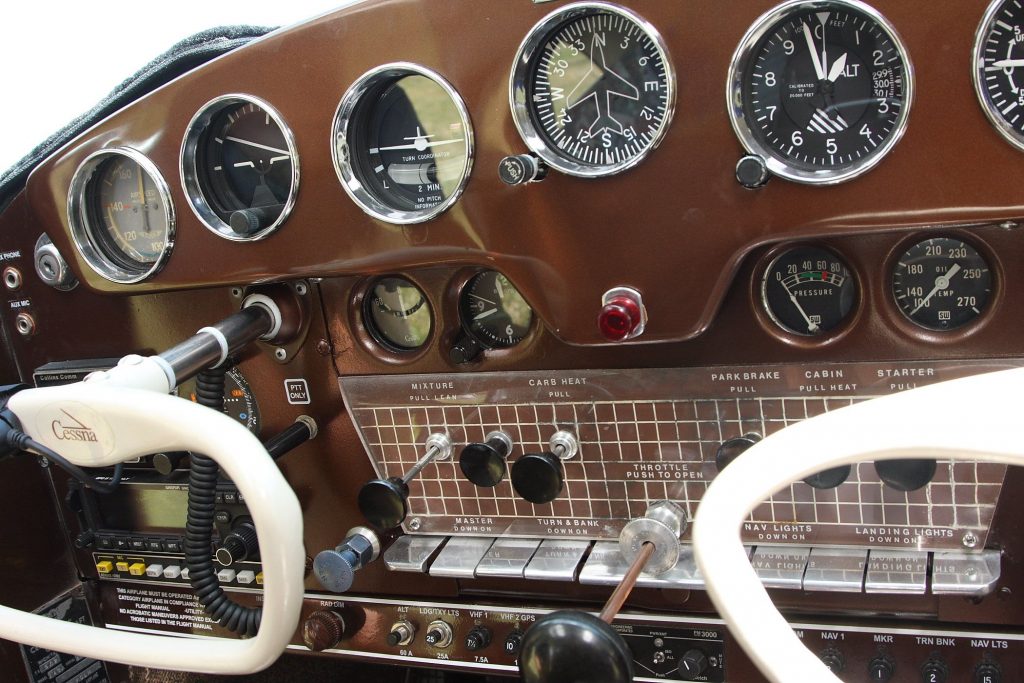 Removed last weekend, they looked like this (except where I had started cleaning:
The switches behind them were all different and mostly trashed. One died during extraction.
Now they look like this: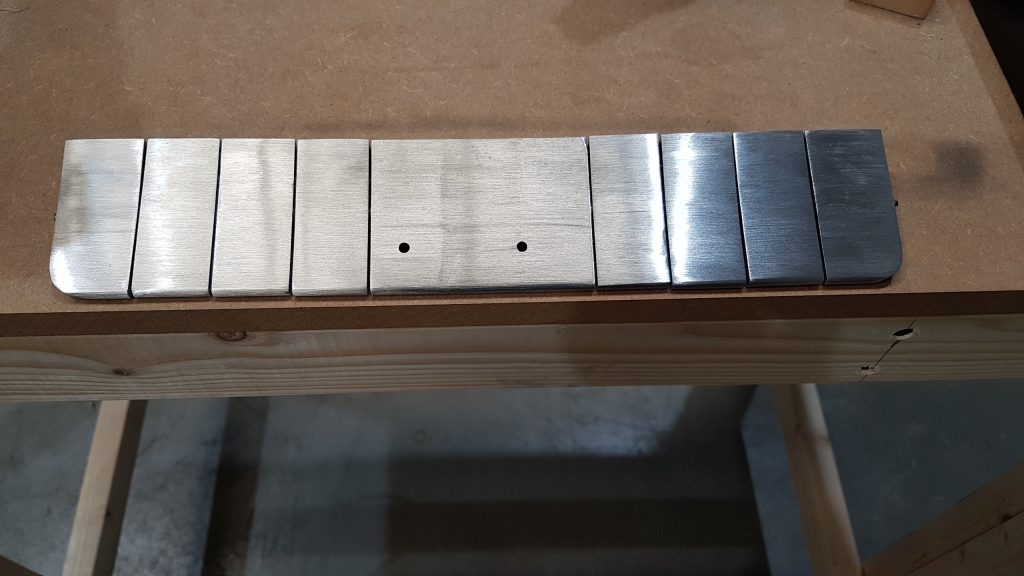 The brushed look is intentional (not original) there was too much pitting to just clean and polish them up. Several hours with grinder and polisher and they look and feel much nicer. Not sure why someone drilled holes in the centre piece; and couldn't get them symmetrical.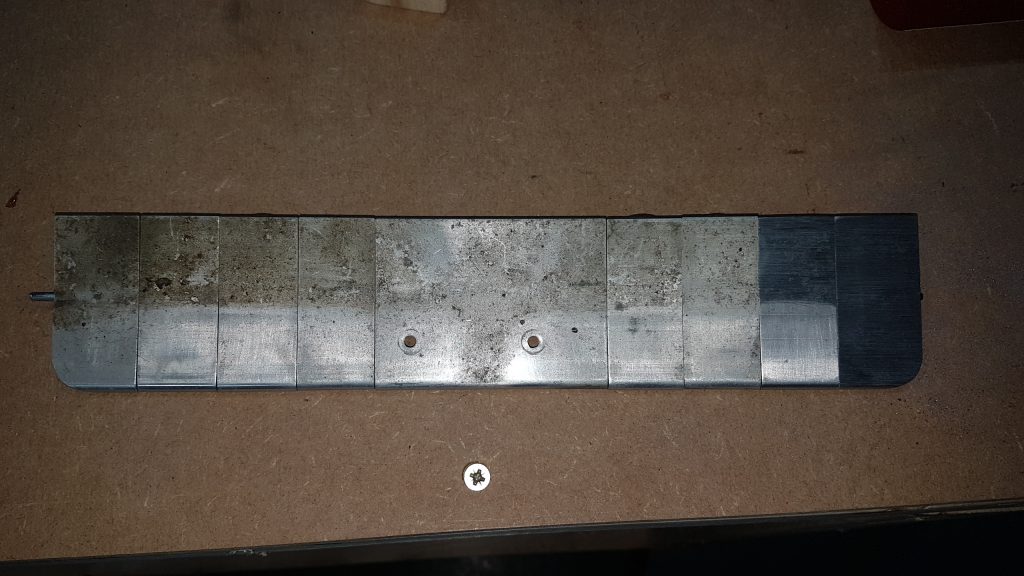 Work Date: 10th August 2019
Hours: 4
Aircraft Section: Panel